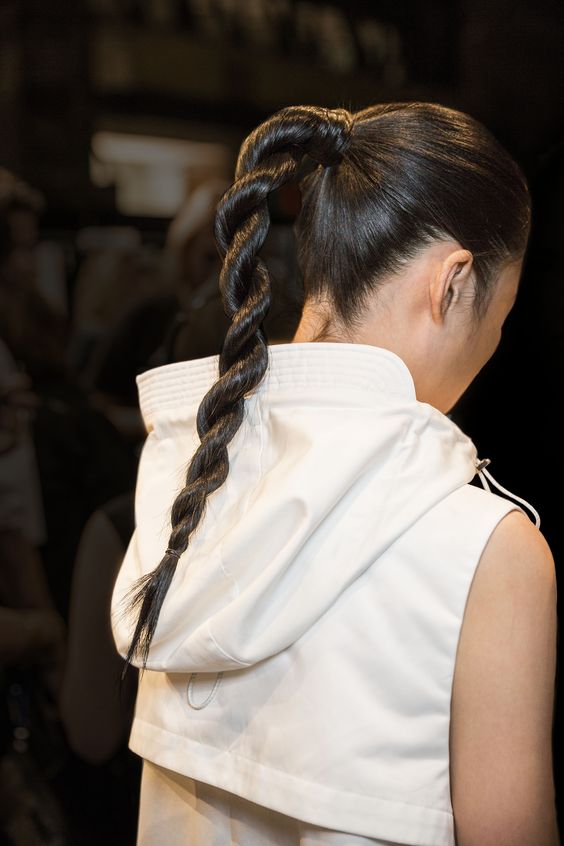 Simple but Stylish – Here's the down low from NY and LFW… on a need to know basis
Here at Hays, we love what we've seen from New York and London Fashion Week, from loose pony tails to textured buns and effortless styles. Here is a selection of our favourites!
Pony tails on the catwalk are now being accessorised with silk ribbon and tie wraps to create an effortlessly chic style.
We also love this twisted pony as it's so wearable yet so easy to recreate. Try pulling a few pieces of hair free to add more fun to this simple yet elegant look!